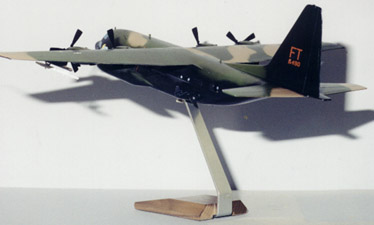 This 1/72nd scale AC-130 was built from an
Italeri kit and mounted on a wood and
aluminum display stand in flight configuration.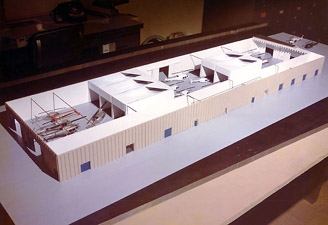 A model of the Bell Helicopter paint shop
was produced by another company. Bell
commissioned me to produce the helicopters>
Scale is 1/100th.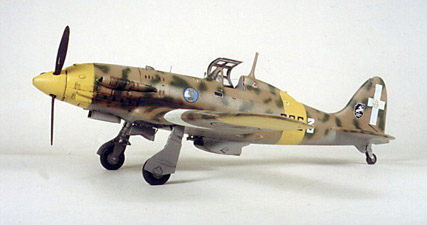 The 1/32nd scale Macchi-Castoldi M.C. 202 was built
from a Craftworks resin kit, featured in a book on
resin aircraft models and appeared on the cover.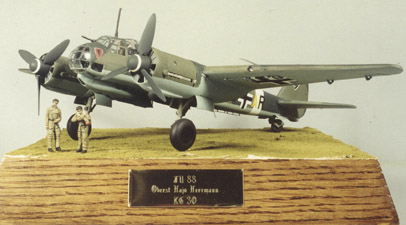 A 1/72nd scale Ju-88A was mounted on a base. The
crew figures show the relative size of the aircraft.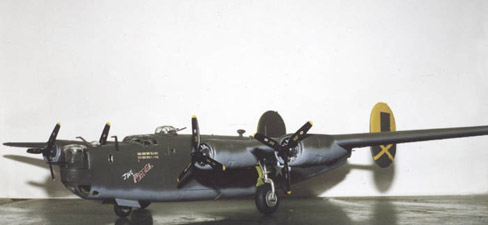 An example of custom markings is The Rebel, a 1/48th scale
Consolidated B-24J. Commissioned by one of the crew members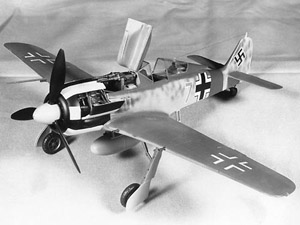 A Focke-Wulf Fw-190A-4 in 1/32nd scale
was one of 12 models built for a Fort
Worth, Texas client.