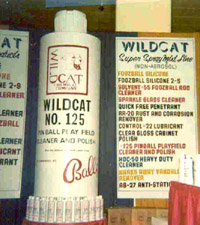 Standing just over 5 feet tall,
this large bottle was used in a
trade show. The client handed
me one of the small bottles
you see at the bottom and said
"Make it ten times bigger."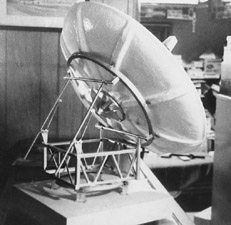 Another trade show model, this
satellite downlink dish was created
for a client who manufactured them.
The framework/base was scratchbuilt
from brass and designed to be positionable.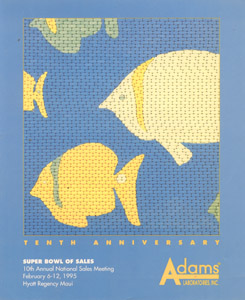 Done for an advertising agency,
the picture was created with
pills of various colors the client
manufactured. The result was
photographed and used to create
the cover of their convention
program. Since the meeting was
in Hawaii, a fish cover was chosen.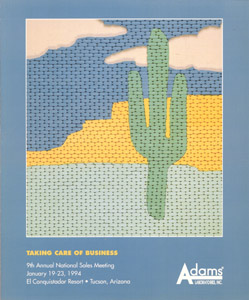 Each cover was designed to fit
with either the terrain or well
known special event of the city
where the convention was taking
place. In this case, a desert motif
was a natural for Tucson, Arizona.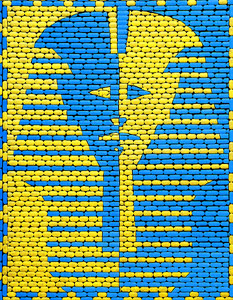 The King Tut exhibit was a
very prominent event in Dallas,
Texas at the same time Adams
scheduled their convention. As
you can see, using King Tut on
the cover was an obvious choice.